The pandemic isn't going anywhere anytime soon, but business leaders are considering desk booking for a flexible work setup with many offices opening. This means they need to have a robust and smart platform, backed up by their return-to-work strategy, to make the transition successful and seamless.


What is desk booking?
Desk booking, or Hoteling, is a way to manage a flexible work environment. Employees can reserve a specific desk /workstation that is available in the office. Compared to hot desking, desk booking is a system wherein the workstations are not assigned to any employees. Instead, they can choose a desk where they think they'll be productive and book it for themselves before going to the office.
For example, with Prospace, employees can book a room days before their shift in the office or even when they are on their way to work. They can even search for certain colleagues and makes sure to reserve a desk nearby for easy collaboration.
The great thing about desk booking is that it ensures a desk for an employee even before they come into the office. Thus, it eliminates the chore of walking around the office and finding an available desk for about ten to fifteen minutes.

Transitioning from home to the office
While many offices have been using flexible work schedules for years, COVID-19 has made it clear that it is one work model that needs to be considered for the continuity of the production. Moreover, even employees embrace this setup as most of them express their preference for combining work from home and working the office.
To effectively manage the expectations of both leaders and employees, the workplace needs to balance office and remote working needs with real-time data. Aside from space scheduling, the right booking system can also gain insight into which spaces are booked, how long it was used, and other key metrics. This metrics allows leaders to see trends and plan for future needs.
It has been said that desk booking is a great way to facilitate and acknowledge employees' choices. While many employees prefer working from home, going back to the office once or twice a week is a good thing for many varying reasons. Employees can return to the office whenever they like, and that idea cemented their desire to control circumstances around it. Desk booking demonstrates overall flexibility wherein an employee can view, book, or cancel their reservation as they please without any issue. With a powerful platform, freeing up spaces or reserving it doesn't negatively impact other employees on a flexible work schedule.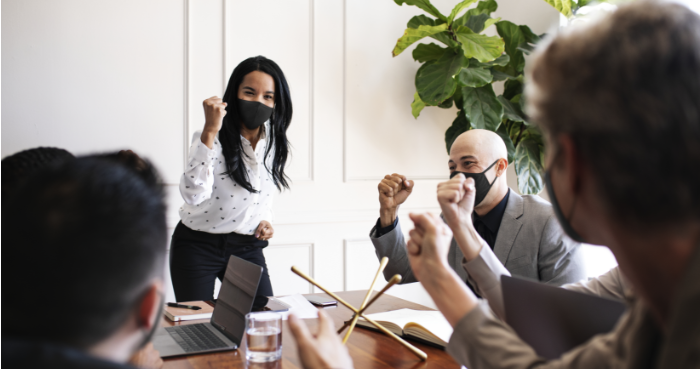 Putting employees' health and well-being as a top priority
One of the many benefits of desk booking is safeguarding an employees' health. It isn't just an administrative tool that can ensure work continuity, but it also eases any emotional anxieties that employees may have about going back to the office. Most desk booking platforms have a COVID-19 feature wherein using an AI allows employees to know the maximum amount of bookable seats in a space or area. In addition, it supports the local social distancing restrictions, which is a reasonable basis for creating and adjusting a seating plan.
Desk booking has become a reliable and ideal record keeper in terms of enhanced safety and health protocols. It gives FMs records of who used what desk and gives a better idea of which spaces need to be prioritized for further cleaning.
Many workspaces have been forced to adopt a hybrid work model due to the pandemic. Now, desk booking is proving to be an essential aspect of going back to the office. Digitizing and automating desk booking procedures isn't just for large enterprises. It is also compatible with businesses of all sizes. Just like ProSpace, desk booking enables you to adapt to changing circumstances and manage growth all at the same time.
If you'd like a chat or a demo with one of our team to see how our desk booking platform could help you meet the challenges of the new era of work, why not book a demo now?