Many organizations are now dealing with the new reality in which most employees are utilizing the office with less frequency. 
They are also still reeling from the financial impact that the pandemic has created since the very start.
These facts have forced businesses to enhance their space usage to save real estate expenses while providing their employees with the freedom they have grown used to.
If improving space usage, boosting employee experience, and reducing real estate expenses are three of your priorities for this year, we at ProSpace have the solutions to help you achieve that.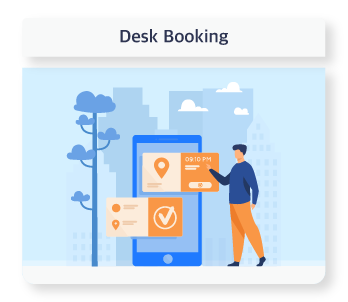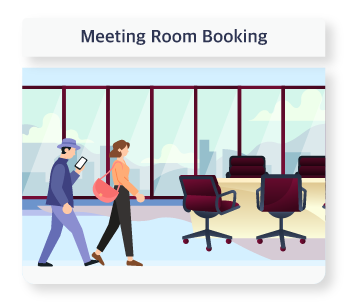 You have a few options if you notice portions of your office that aren't being used to their full potential. 
First, you can reorganize the space to better meet the needs of your employees by dividing a huge, underutilized conference room into two smaller meeting rooms. You can repurpose it for something else, such as conducting networking meetings in your large lobby or common space after business hours. 
Finally, try subletting it to another or more tenants, like Vertex did when it converted a piece of its enormous office facility into a startup incubator.
Connect with us to discover how our meeting room booking solution can improve your space utilization and reduce cost.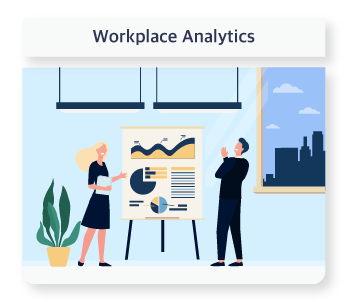 Without the correct space utilization statistics, you cannot get a clear picture of your company's real estate. This is especially true if your company has acquired or expanded new sites due to a merger or acquisition. 
Therefore, you will most likely need to combine data from multiple systems into a single location. In addition, space classification standards differ by country or industry thus; you must ensure that everyone understands key measurements such as: 
Available space

Unoccupied space

Space constraint

Unusual location

Offline storage

Space for mobile devices

Unallocated space

Executive area requirements

Secure area requirements
By defining these concepts, everyone will be able to agree on how much usable space is available in each area. If you solely consider overall square footage while making future planning decisions, you may be underestimating your requirements. 
Let ProSpace collect all data you need to understand your workplace.
For dynamic planning, use space management software.
Space management software integrates all space data and static floor layouts into a single system, allowing you to construct dynamic scenarios and assess their impact. 
Do you want to explore how many staff you can fit by combining two new levels?

See how removing private offices or designated seats affects your expenditures.

Understand how applying or loosening social distancing norms would affect the structure of your office?

Before moving a single piece of furniture, you can understand the impact of office space restacking, renovations, or office relocations with space management software.
Measure real-time space utilization with sensors.
Employees' use of your space will alter more frequently as you transition from assigned seats to a more flexible, hybrid workplace. Therefore, you may continuously collect accurate, real-time data on space consumption with occupancy sensors.
You may monitor important office space occupancy data such as:

Meeting room utilization rates available by floor

Desk occupancy on average

Maximum space use

Peak frequency by location
The peak utilization is the largest number of employees occupying a specific workplace area, such as a meeting room. Peak frequency is the number of times space is fully utilized in a given period.
Peak utilization and peak frequency monitoring can assist you in identifying office space occupancy patterns. For example, you can observe when your office is most crowded to ensure you have enough room to meet your demands.
Better space use is now at your disposal.
When you can access and act on all of your real estate and space utilization data in one location, you can recover control of your spending while providing an amazing employee experience.
ProSpace offers a comprehensive set of tools to assist you in visualizing, planning, managing, and measuring your space consumption now and in the future. 
Explore how we can help you. Contact us, and learn about our space scheduling solutions.