Employees nowadays are more technologically adept and adaptable than ever before. Smart technology is making life easier and changing the way people interact. To create a smart meeting room, a future-focused meeting rooms solution, smart video conferencing cameras, software, and collaboration technologies are collaborating.
Collaborative meeting rooms are becoming increasingly popular in today's workplaces, thanks to new technology and workplace trends. But how should these collaborative meeting spaces appear and feel? Keep reading to find out more about it. 
1. Informing
Large monitors, projection screens, displays, audio equipment, and other tools can be found in an informative collaborative environment. Because only one person or a small team will be educating an audience, this sort of cooperation works best for sessions where little to no debate is required. High-quality signal handling and sharp visual displays, on the other hand, are crucial to keeping audiences engaged.
2. Accomplishing
When your team wants to collaborate on a specific project, they require a more conducive environment than your conventional, intimidating conference room. Creating venues that can connect numerous people in different locations, or individuals in the same room, with their own devices, is now an essential aspect of designing collaboration rooms to assist your teams to achieve their goals. To do so effectively, you will require equipment capable of handling HDMI signals from many sources to multiple destinations.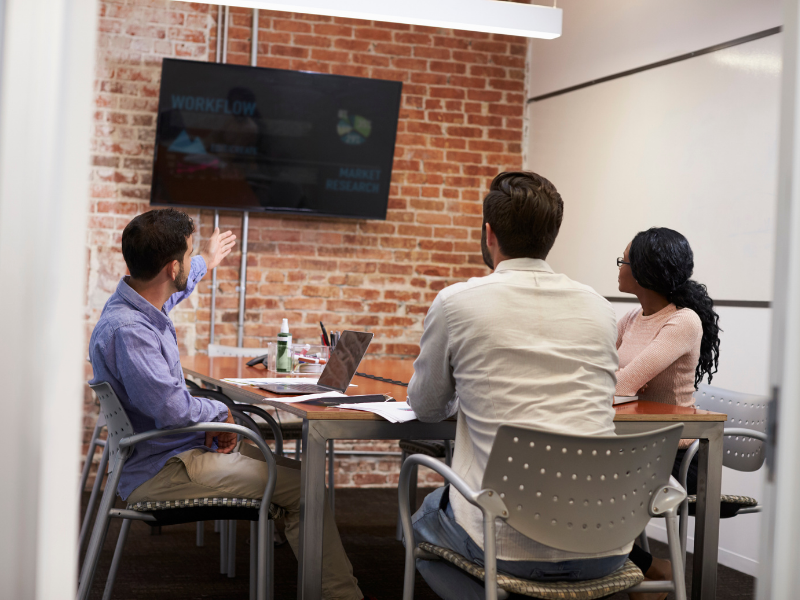 3. Brainstorming
The drivers of exponential corporate growth are new ideas, rethought concepts, and strategic thinking. To foster amazing ideas, your teams want a space that is spacious enough for everyone to work at once while still being personal enough for quiet conversation or one-on-one cooperation.


4. Connecting
In the age of digital connections, both personal and professional, it is critical to creating areas for your employees to connect and engage with one another. Make these areas suitable for networking gatherings by making them as comfortable and frictionless as feasible.
Collaboration has always been an important element of not only our businesses but also in our everyday lives. Teamwork can lead to better ideas, greater abilities, and even increased job satisfaction by allowing for faster, more effective issue solutions. However, as beneficial as it is in terms of bringing fresh, new perspectives on ideas and projects, successful collaboration can be difficult to come by even in organizations using the hybrid work model, which is why smart collaboration rooms are important.
To address the needs of their teams, most organizations use all four collaboration spaces. Depending on the culture of an organization, one way of cooperation will likely be favoured over another—best complementing a team's key tasks and choices.
Companies can also make meetings more efficient by upgrading their meeting rooms with smart technology like meeting room booking. Prospace's meeting room booking system can take a proactive approach to address some of the office's most troublesome meeting issues. 
Learn more about it by booking a demo with us. Our workplace experts will be more than thrilled to show you how ProSpace can unlock the potential of your workplace.